Ruhrpumpen Germany
Established in 1950 and acquired by Corporacion EG in 1997, Ruhrpumpen GmbH is one of the leading pump companies in the European continent. This state-of-the-art pump manufacturing facility is based at Witten, in the Ruhr valley, the largest European industrial region.
Spreading over an area of 48,000 m², Ruhrpumpen GmbH plays a key role in all our pump manufacturing operations around the world and is one of RP's primary product development centers for centrifugal pumps. This modern facility accounts with design, engineering, manufacturing and testing capabilities for our broad range of pumping equipment and decoking systems. Our +65 years of experience as a pump manufacturer, help us ensure the highest product quality and full compliance with industrial standards like API and ISO.
Our world class training center, which provides our customers with the latest technical development assistance, equipment and techniques of our product line, is part of this facility.
Also part of RP Germany is our Service Center in Witten, ready to assist our customers in all their pumping needs and supply spare parts, repairs and maintenance.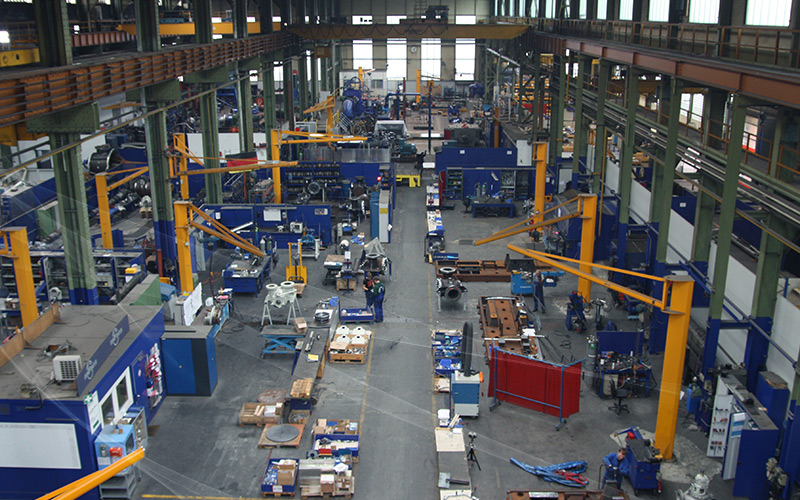 Contact
Stockumer Str. 28, 58453
Witten, Germany

+49 2302-66103
Capabilities
Area: 48,000 m²
Testing: 9,387 HP (Soon 13,400 HP Available)
Certificates