Ruhrpumpen's dedication to our customers goes beyond supplying world class products
---
Our dedicated Aftermarket Staff is ready and waiting to assist you in solving all your pumping needs. From on-site service to standard overhauls, in Ruhrpumpen we are ready to supply parts, service and training for our complete pump line. We offer repair and maintenance packages, spare parts, specialized training, reverse engineering services and consultancy to ensure your equipment will perform beyond its expectations and extend its life cycle. We also count with the capability to service pumps in nuclear applications through our specialized Nuclear Service Center.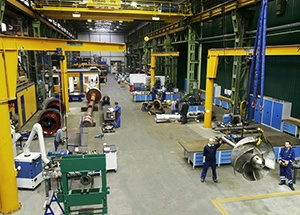 Engineering Services
Vibration analysis
Material recommendations
Pump selection
Upgrade support
Failure analysis
Performance testing
Liquid penetrant examination
Magnetic particle examination
Radiography and x-rays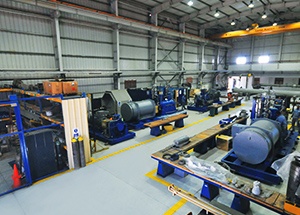 Service and Repairs
Complete overhaul including welding and machining
Competitor pump upgrades and refurbishments
Rebowl of existing pumps
Cryogenic pump and turbine repair services
API latest edition retrofits of horizontal and in-line process pumps
Polymeric coating solutions to improve efficiency and reduce operating costs
Hydraulic Delayed Coking component repairs and replacement equipment
Repair of Byron Jackson sumersible pumps in our Service Center in Hampton, USA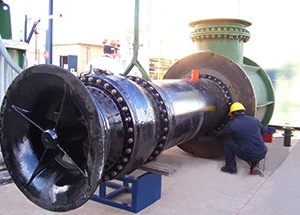 Field Services
Our senior engineers and field service specialists are available for worldwide assignments and will mobilize immediately to review your equipment failure on-site and work to ensure your downtime is as short as possible.
Experience includes:
On-site analysis and repair of offshore rig firewater pumps in oil platforms overseas
Commisioning and repair of vertical turbine for hydro power plants
On-site repair of multistage boosters and mainline pumps in refineries and pipelines for petrochemical industry