70 years developing the pumping technology that drives progress
We are a leading manufacturer of pump systems around the globe. Our strength is our ability to develop innovative, efficient and high quality products that are the driving force behind hundreds of industrial processes that move the world forward. Through high engineering, cutting-edge technology and our vertical integration, we are capable to design complex technical solutions, to select and combine materials and to create the most robust and powerful pump systems in the marketplace.
Our broad product line complies with the most demanding quality standards and industry specifications such as: American Petroleum Institute (API), American National Standards Institute (ANSI), Underwriter's Laboratories (UL), Factory Mutual (FM), National Fire Protection Association (NFPA), ISO and Hydraulic Institute (HI).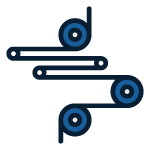 Vertical Integration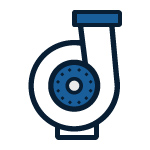 70 years of experience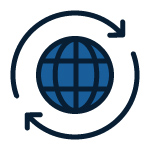 Sales Offices in more than 35 countries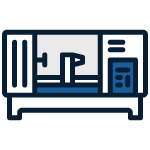 Manufacturing facilities in 10 countries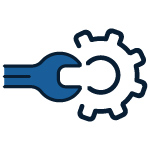 +15 Service Centers
+70,000 pumping solutions installed in more than 90 countries around the world
We create pumping solutions for:
Today, we are a worldwide company dedicated to the design, manufacture, sales and service of pumping technology. Distinguished by our quality, and ease of doing business, with our customers always as a priority.
Our Advantages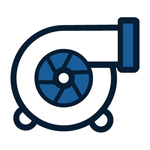 Intelligent pumping systems
Ruhrpumpen develops complete systems and units for your specific applications. Even if you face a complex challenge, we provide you with a complete pumping solution. We combine your requirements with our expertise to take optimization to a higher level.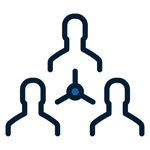 The most flexible business structure of the marketplace
No other pump company has the capability to quickly adapt to their customer's needs, ensuring faster response times and better customer care like Ruhrpumpen. Our organizational structure provides the framework that allows customers to capitalize on the benefits of dealing with a global organization while maintaining speed and efficiency in its decision-making process.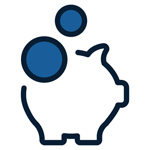 Cost-effective solutions
We develop systems and units with minimized energy consumption, high efficiency, low maintenance and a long product lifecycle. We provide our customers with the most complete pump systems knowledge in the industry.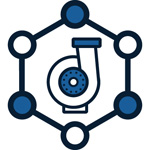 Complete pump system management
The modular nature of our pumping systems provides maximum interchangeability of components to meet your fluid handling requirements, from the most basic to the most complex. The flexibility to adapt our vast product range makes Ruhrpumpen a true "one-stop shop" for all pumping needs.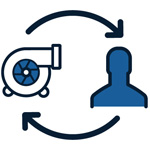 Total manufacturing control
Our modern foundry guarantees the exceptional quality of our products and offers complete self-reliance for the production of new pumps and fast delivery of spare parts. This enables us to fulfill customer requirements quickly and efficiently.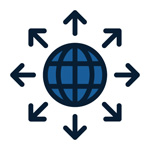 Global reach, local presence
With our global service network, we provide our best-in-class services around the world and answer local needs more quickly and precisely. All our products are supported by our aftermarket service division that provides complete global customer care in technical services, supply of spare parts and planned maintenance.