Where everything begins... Ruhrpumpen Metals
As a global leader in the development of pumping solutions, Ruhrpumpen knows the importance of having its own supply of quality castings to create the most robust and reliable pump systems in the marketplace. Ruhrpumpen Metals houses its own no-bake molding process and state-of-the-art induction furnaces to provide better dimensional control, smoother surface finish and a higher quality casting.
RP Metals, headquartered in Monterrey, Mexico since 1989, designs and manufactures integral and high performance components in a wide range of materials including: Gray Iron, Ductile Iron, Low Carbon Steel and Austenitic to Ferritic/Martensitic Stainless Steels.
Design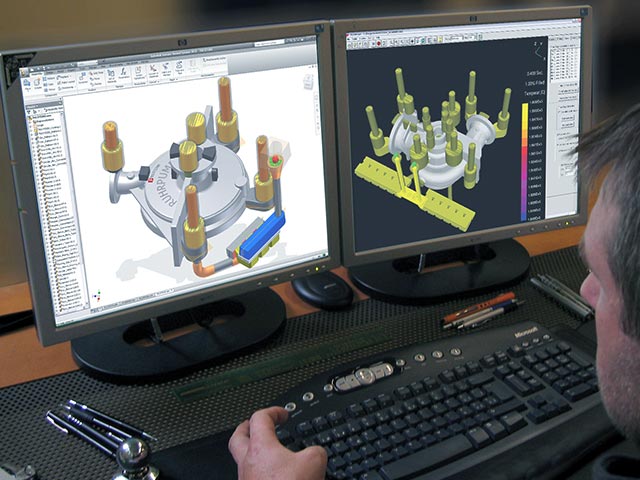 Here is where the whole process starts. Thanks to advanced 3D design software, our designers and engineers create drawings for modeling the pieces. A casting simulation for each item ensures the gate and feeder are precise for the piece.
Pattern Shop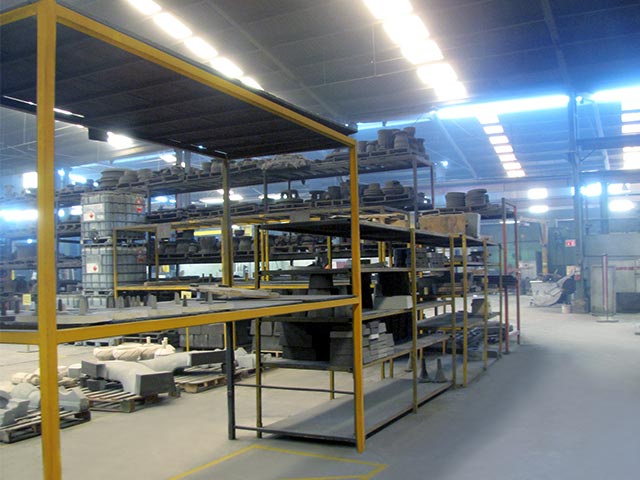 Through the knowledge and experience of our pattern design team, 3D modeling and modern CNC machines, we can design and produce precise patterns used in the molding process. With this in-house flexibility, we can produce outstanding equipment to meet the most stringent customer requirements.
Molding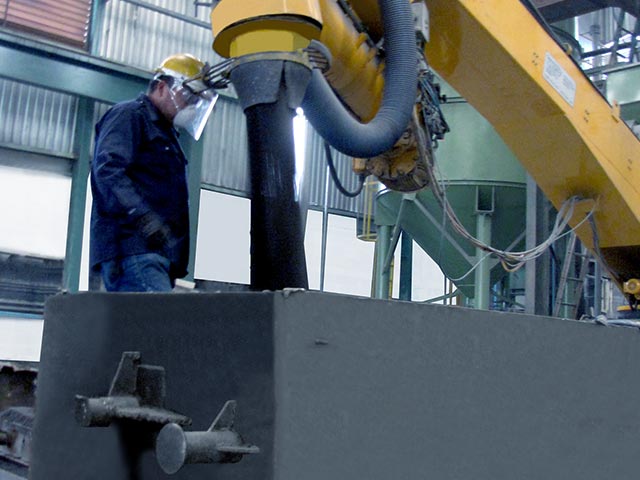 Ruhrpumpen Metals Core Shop has the most modern equipment for precise cores and molds made of high quality materials. The no-bake process or the ceramic molding process are utilized, depending on the final quality of the casting that is needed. We use sands that are 95% recycled (mechanically and thermically).
Melting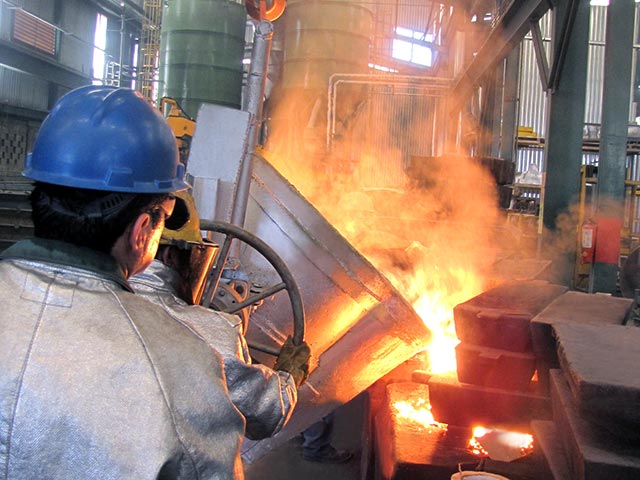 To melt steel, iron and diverse alloy materials, our Foundry is equipped with a wide range of melting furnaces. This allows us to work with the highest flexibility and to manage the wide range of alloys that we use. We manufacture with the most modern melting equipment. Induction furnaces provide an environmentally friendly, energy-efficient, and well controlled melting process.
Finishing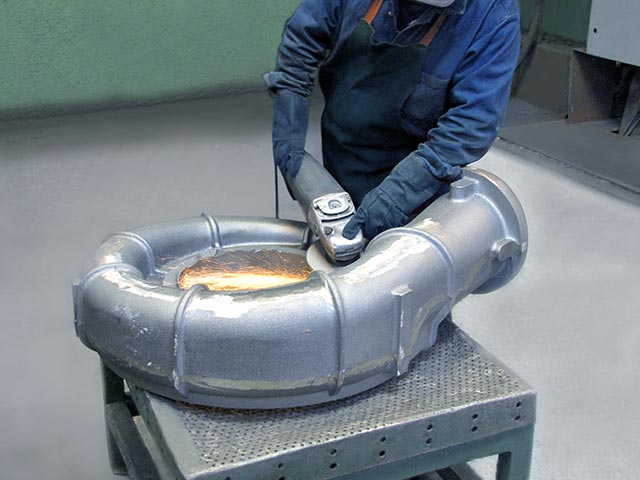 This is where our skilled team takes care of the final phases of the process. All of our finishing specialists are certified in accordance with ASME IX and follow the most stringent specifications and requirements. Our welding capabilities include SMAW, FCAG, TIG, and we employ AWS welding inspectors.
Inspection and testing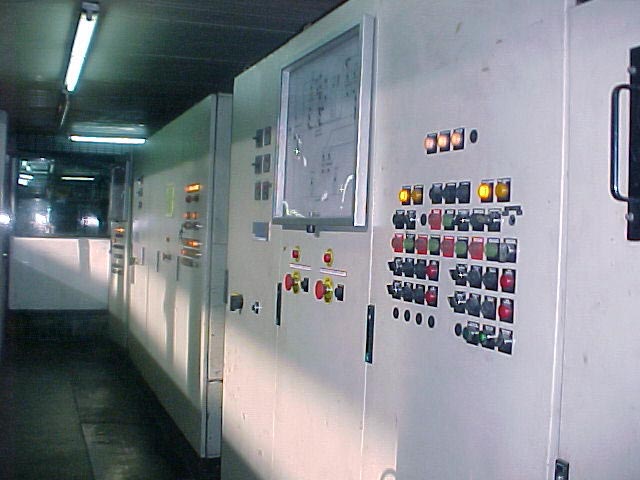 Our technological in-house laboratory is fully equipped to perform all tests according to international specifications. A quality control program with tests performed at different intervals in the process ensures an excellent quality casting for your pump.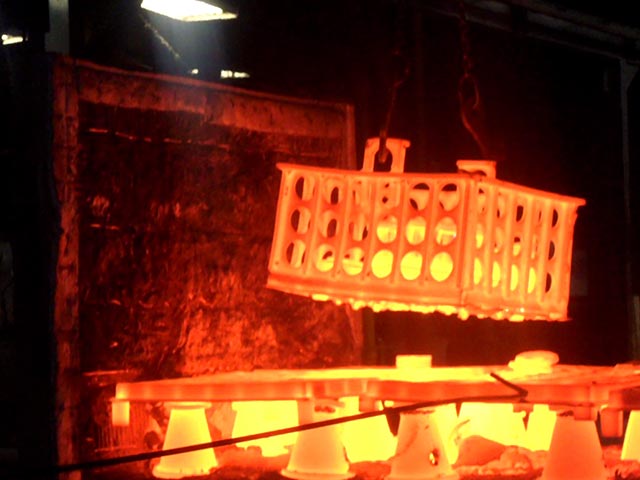 Our foundry offers several heat treatment options, including:
Normalizing
Quenching
Tempering
Annealing
Stress Relief
All materials can be produced to comply with quality standards such as: ASTM, DIN, EN, and more.
In-house nondestructive testing conducted by ASNT Level 2 and 3.
Certified Inspectors in:
Liquid Penetrant Testing
Ultrasonic Testing
Magnetic Particle Inspection (wet and dry methods)
Hardness Test
Visual Test
X-ray inspection (available as an external test)