Ruhrpumpen Mexico
Our Mexican manufacturing facility houses state-of-the-art machinery, engineering teams and technology to provide pumping solutions and services with top quality and performance to meet our customers' special requirements. This plant is strategically located in one of the most important industrial corridors of Mexico, near the city of Monterrey, with easy access to highways, railways and sea ports, allowing us to conveniently transport our products and optimize delivery service to all the American continent and worldwide.
We are one of the top pump companies in Mexico and Latin America as manufacturer of highly-engineered centrifugal and reciprocating pumps such as:
This facility also houses our Technical Development Center that provides our customers with tailored training courses on pump equipment that can be matched to their special needs.
This plant was the base of operations for Worthington de Mexico SA de CV from 1991, when Corporacion EG acquired the company, until 2001 when it changed its name to Ruhrpumpen SA de CV.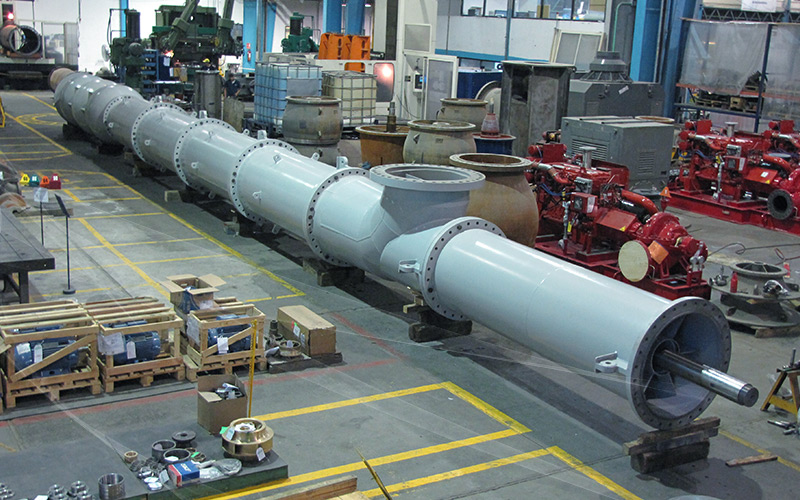 Contact
Níquel No. 9204,
Ciudad Industrial Mitras,
García, Nuevo León, México
C.P. 66000
+52 (81) 81585500