GSD General Service Pump
Single Stage, Horizontal Centrifugal Pump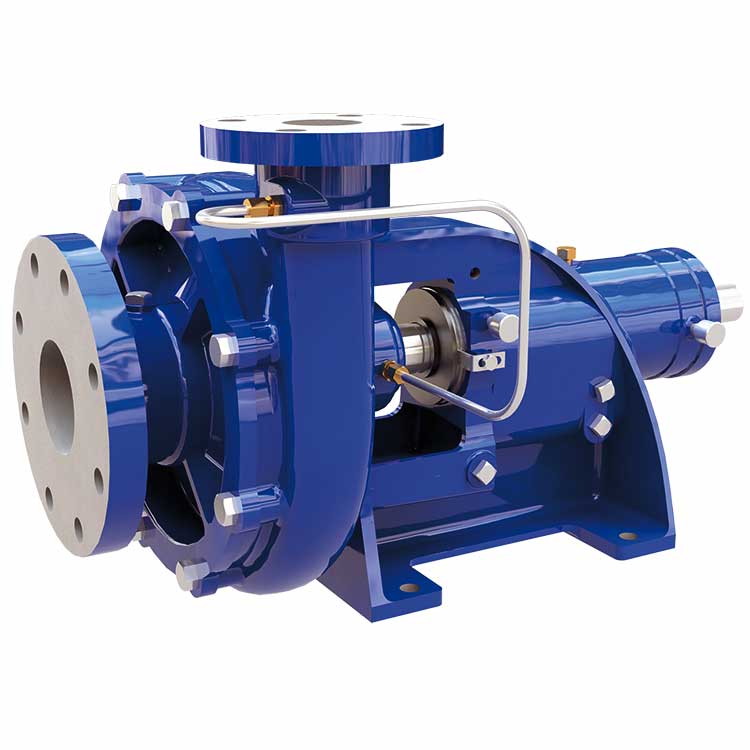 The GSD pump line consists of single stage, horizontal, general service centrifugal pumps combining advanced engineering to cover the widest possible range of service conditions with interchangeable parts and sub-assemblies.

Operation limits
Maximum Pressure up to 10 bar (150 psi)
Temperature up to 121 °C (up to 250 °F)
Applications Industrial Applications, Water Supply Systems, Agricultural Irrigation, Construction Projects, Recirculation, HVAC, Booster Service
The GSD is a general purpose centrifugal pump with a semi-open impeller and an outstanding performance when handling clear fluids or liquids with small solids in suspension.
Also available with a close coupled configuration, the GSD-C pump has the impeller directly mounted to the motor shaft. With a close coupled pump, the pumping motor never has to be aligned in the field. They require less floor space within a plant room for installation making them an ideal choice for confined spaces.
CHARACTERISTICS
Single stage, horizontal centrifugal pump
Semi-open, adjustable impeller
Clockwise rotation when viewed from coupling end
Grease lubrication
DESIGN FEATURES
Close coupled
Frame mounted as standard
Back pull-out construction (optional)
Packing or mechanical seal
Interchangeable liquids ends