VTP Sub
Vertical Submersible Turbine Pumps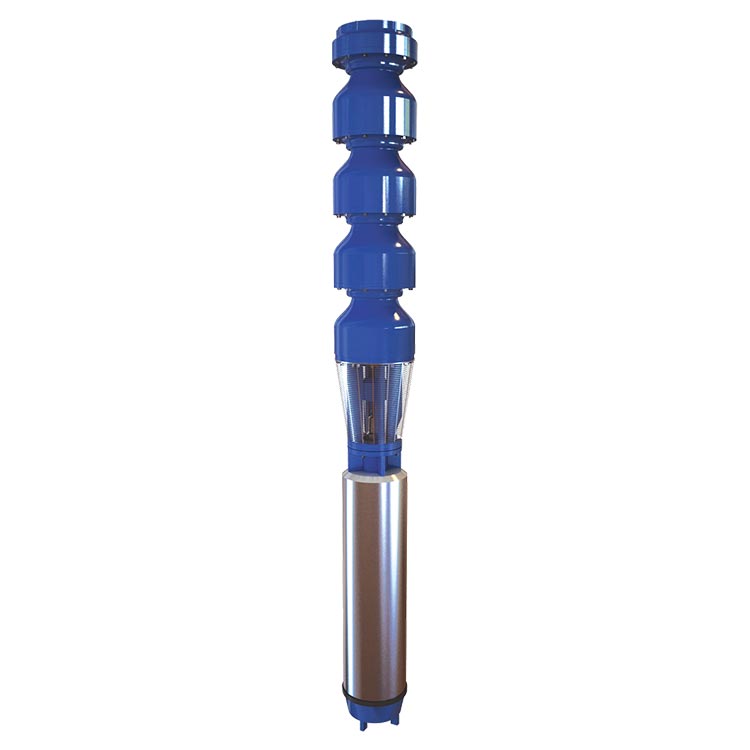 Vertical submersible, single or multi-stage, turbine pumps with diffuser type bowl. Design according to Hydraulic Institute (VS0).
Operation limits
Maximum Pressure up to 74 bar (1,080 psi)
Applications Residential and municipal water supplies, agricultural irrigation, offshore platforms, deep well and mine dewatering, large construction sites, fire protection.
CHARACTERISTICS AND DESIGN FEATURES
HI design (VS0)
NEMA design motors
Casting adapter for accurate alignment of pump and motor
Enclosed impellers, dynamically balanced for smooth operation
Stainless steel strainer prevents debris from entering the pump
STANDARD CONSTRUCTION MATERIALS
Different materials and configurations available on request
For applications such as high temperature wells, wells with limited diameter, agricultural irrigation, deep well dewatering, large construction sites and others.
VTP Sub Pump Performance Curve
Not available