VMT Vertical Process Pump
Vertical Canned Process Pumps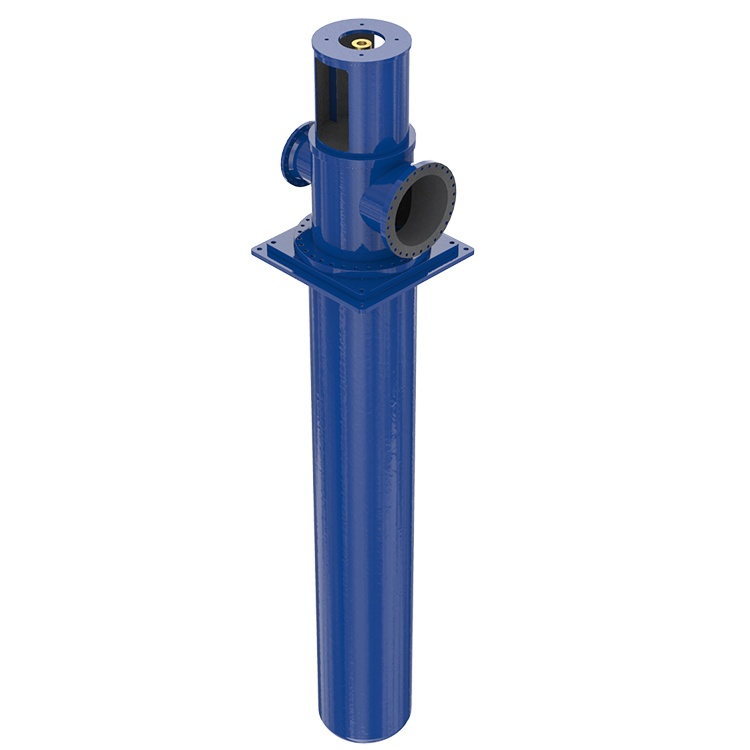 The VMT is a vertical double casing type pump with a single or multistage bowl assembly contained in a suction barrel.
Operation limits
Maximum Pressure up to 90 bar (1,300 psi)
Temperature -196 to 250 °C (-320 to 500 °F)
Applications Oil & Gas: hydrocarbons, pipeline, refineries / Power generation: condensate services / Municipal: water, wastewater treatment, flood service
By multistaging series stages in the medium specific speed design range, the VMT provides outstanding efficiencies and low cost operation in high head applications. The special first stage allows operation with extremely low NPSH requirements while running at optimum speeds.
CHARACTERISTICS
Low NPSH "Shockless Entry"
Integral fabricated column support bearings
Ring and key impeller mounting
One-piece shaft construction for shaft lengths to 20 ft (6 m)
Rigid 4-piece coupling
DESIGN FEATURES
Construction according to API 610 latest edition (VS6 type)
Fabrications manufactured using ASME Section IX code qualified welders
Fabrications designed to national standards when required
Wide range of hydraulic designs to suit all applications
Choice of bearings and mechanical seals
Pump mounted thrust bearing when required
Tank or sump mount options available
Thanks to RP's years of experience in the design of the VMT pump, it is suitable for high pressure / high temperature services.