LS Barge Self-Priming Pump
Vertical high flow, self-priming pump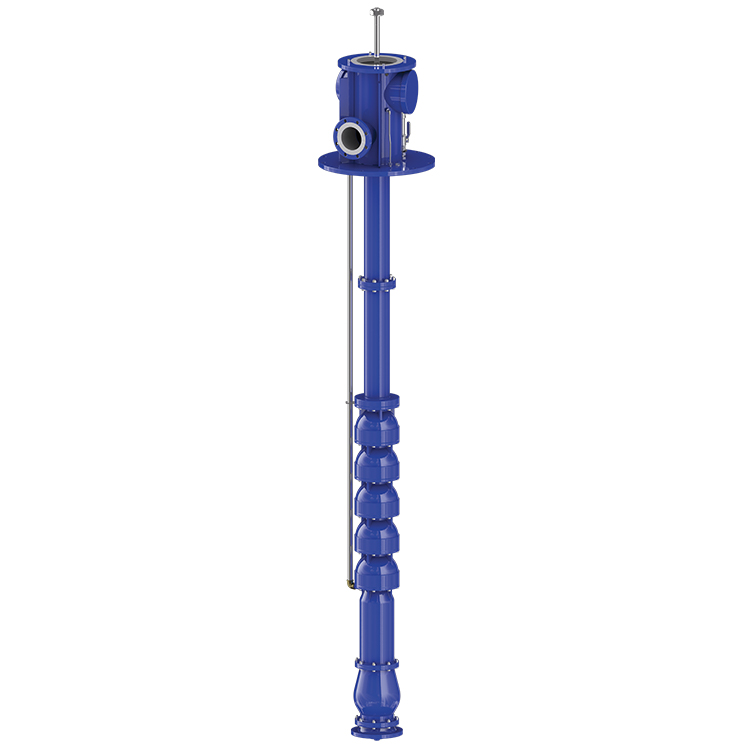 The LS Barge Pump is a high flow vertical self-contained pumping unit that efficiently handles relatively large volumes of liquids, including gasoline, fuel, oil and sea water during barge unloading and transfer operations. It features a primary self-priming first stage impeller and a pollution prevention design that accommodates a wide range of liquids used in today's industries.
Operation limits
Temperature up to 74 °C (164 °F)
Applications Barge stripping / dewatering, Ballast operation, Transfer of petroleum distillates including: gasoline, fuel oils, light lubricants and some heavy oils (not to exceed 48 sCt (1,500 SSU)).
The LS Barge Pump can efficiently handle a relatively large volume of liquids. It is unique that the pump is arranged with a primary self-priming stage which, when sealed with liquid, operates as a vacuum pump for exhausting air or vapors from the suction line.
CHARACTERISTICS
Vertical self-contained pump
Primary self-priming first stage impeller
Capable of handling air and product for efficient stripping
Requires minimum amount of space as a vertical unit
Handles large variety of petroleum distillates and seawater during offloading process
DESIGN FEATURES
Efficient function under adverse stripping phase
No need for auxiliary vacuum pump to maintain prime
Pollution prevention design system to minimize costly product clean up
Broad range of metallurgies available for special applications