DSV Vertical Process Pump
Heavy Duty, Double Suction, Vertical Process Pump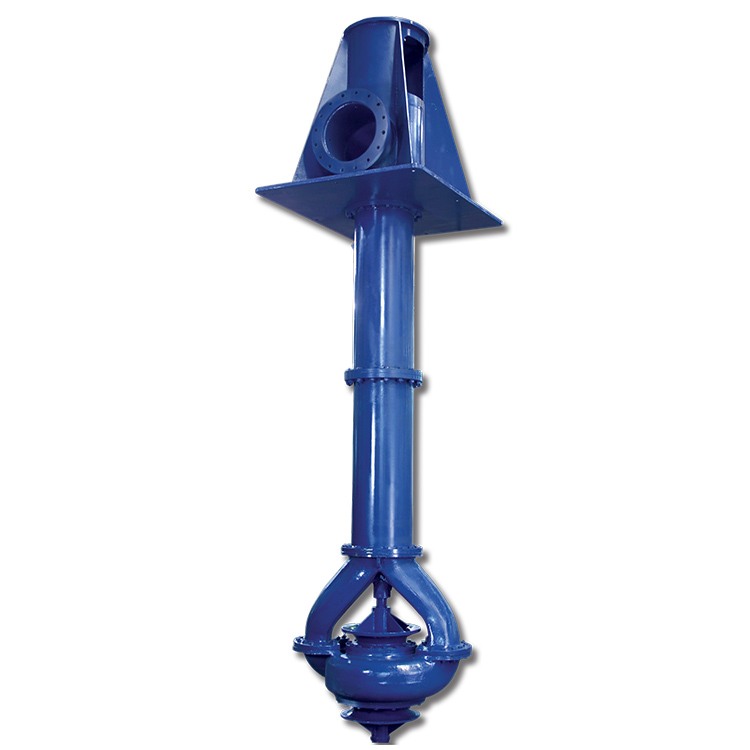 The type DSV is a heavy-duty, vertical double suction, twin volute, single stage centrifugal design. The DSV pump has good NPSH characteristics and is ideal for open sumps, channels, lakes and rivers.
Operation limits
Maximum Pressure up to 19 bar (280 psi)
Temperature up to 150 °C (302 °F)
Discharge flanges 12 in to 36 in
Applications Cooling towers and other applications requiring large volumes of liquid with relative high head, Raw water intake.
The single impeller develops the higher heads and capacities without the need for additional stages. This minimizes the number of wearing parts, resulting in easier maintenance and positive alignment. Unlike the vertical turbine pump, this completely eliminates the use of intermediate bowl bearings, which are vulnerable when handling abrasive liquids.
Without the restriction of narrowest possible diameter as for well pumps, the twin volute has larger waterways and low liquid velocities, which also reduces abrasive wear and minimizes corrosion and erosion effects.
CHARACTERISTICS
Twin volute case
Enclosed double-suction Impeller
Flared Bell that directs the liquid into the impeller
Casing wear rings closely fitted to minimize the return of liquid
Bell bearings located in the suction bells
The transition diffuser provides a smooth hydraulic flow from the volute to the column pipe
PRODUCT DESCRIPTION
Vertical space saving construction
Above or below base discharge
Oil lubricated column, or it may be forced lubricated by the pumped liquid
Packed stuffing box or mechanical seal
Optional renewable impeller wear rings may be provided