SHD Solids Handling Pump
Solids Handling Centrifugal Pump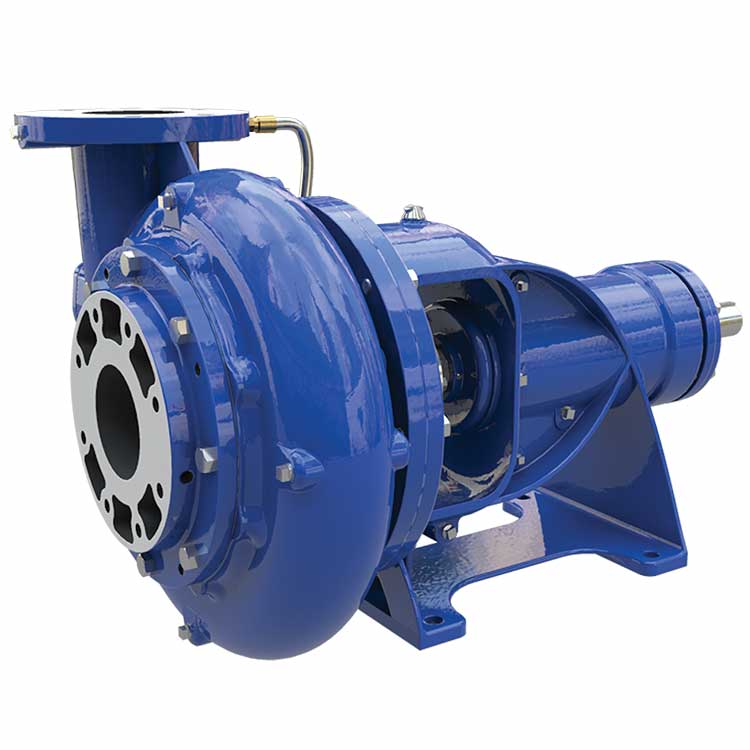 The SHD type pump is a solids handling pump with a single impeller, non-clog suction design and single volute case. It can be mounted in horizontal and vertical configurations, making it the best choice for solids handling applications in different industries.
Operation limits
Maximum Pressure up to 10.3 bar (150 psi)
Temperature 0 to 120 °C (32 to 248 °F)
Applications Wastewater transportation and treatment (sanitary, industrial, process and other kinds of wastes), Pollution control, Storm water.
The SHD vertically mounted has a structurally sufficient base to support the pump, motor and accessories, while the horizontally mounted SHD pump is mounted on a common base plate with the driver. These pumps are capable of pumping fluids with solids from 3" to 6" in diameter.
CHARACTERISTICS
Can be mounted in horizontal or vertical configurations
Single stage, end suction pump
Enclosed impeller, non-clog design
Single volute style casing
Handles solids up to 6" in diameter
Bearings grease lubricated
One piece casting stuffing box
ANSI flanged nozzles Class 125
CONSTRUCTION MATERIALS
Cast Iron
Bronze
Steel
12% Crome
Stainless Steel
Other materials on request