IPP Process Pump
Horizontal, end suction, process pump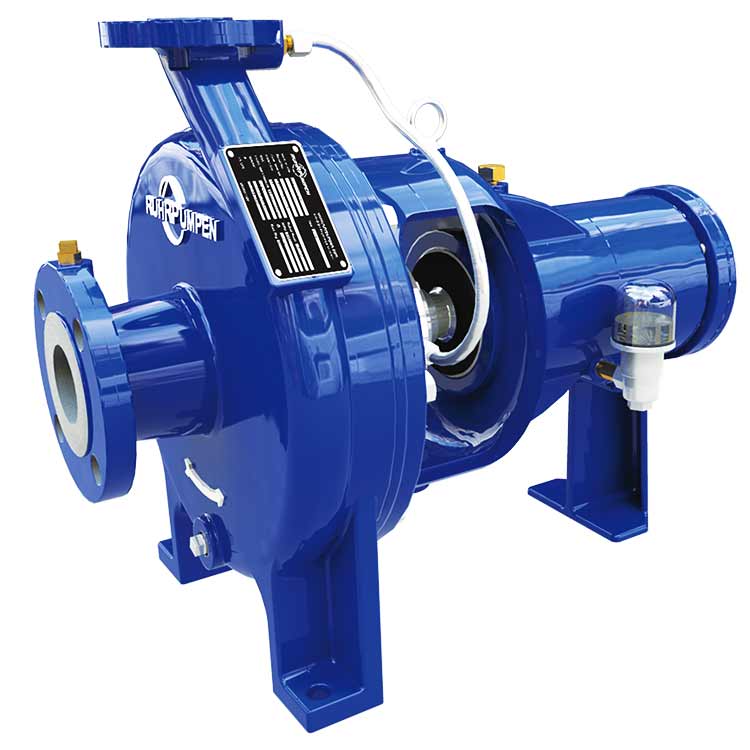 The IPP is a horizontal process pump designed to dimensionally meet the ANSI / ASME B73.1-2001 standard. This versatile pump efficiently handles a wide range of corrosive and non-corrosive liquids varying from water to hydrocarbons.
Operation limits
Maximum Pressure 26 bar (375 psi)
Temperature 0 to 260 °C (32 to 500 °F)
Discharge flanges 6'' to 12''
Applications Chemical, Pharmaceutical, Metal Workings, General Industry, Automotive, Food Processing, Power generation, Water & Wastewater Treatment, Mining.
CHARACTERISTICS
Horizontal, overhung, single stage centrifugal pump
End suction configuration
Semi-open impeller provides hydraulic balance reducing axial thrust
Foot mounted
Radially split
Flanged connections
Clockwise rotation
DESIGN FEATURES
HI design (OH1)
Dimensionally compliant with the ANSI/ASME B73.1-2001 standard
Back pull-out design for ease of maintenance
Modular design concept
Parts interchangeability
Wide range of liquids handling
MATERIALS
All Cast Iron 125# 250# FF flanges per material allowances
Ductile Iron/Stainless Steel
All 316 Stainless Steel, 150# and 300# RF and FF
Other materials on request