CPP ANSI Process Pump
ASME / ANSI B73.1 Process Pump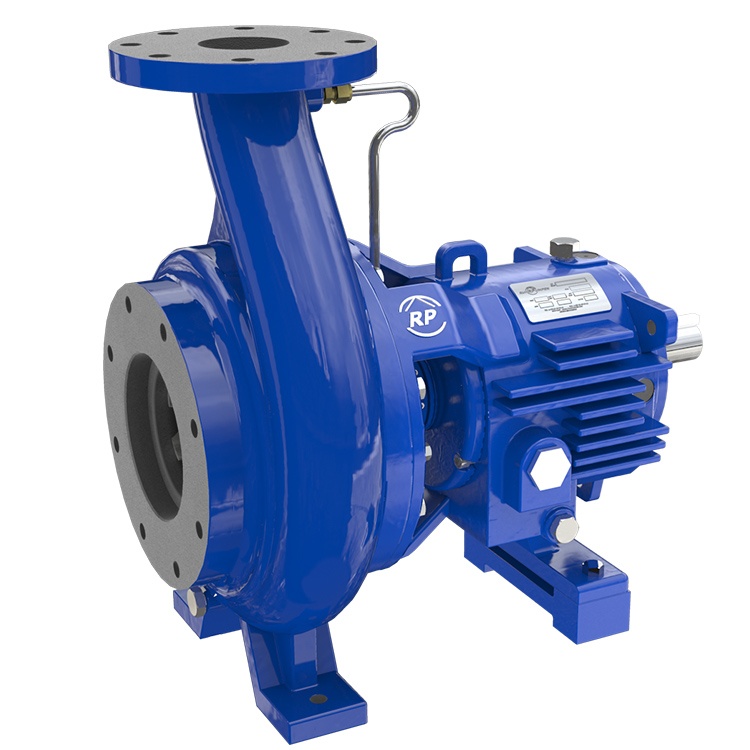 Designed to exceed the ANSI / ASME B73.1 specification, the CPP is a horizontal, single stage, end suction, centrifugal pump that works around a basic hydraulic and mechanical concept to guarantee its efficiency across a broad range of operating conditions, application flexibility and interchangeability.
Operation limits
Maximum Pressure up to 26 bar (375 psig)
Temperature -45 to 315 °C (-50 to 600 °F)
Discharge flanges 1'' to 8''
Applications Chemical & Petrochemical, Power Generation, Oil & Gas, Water Treatment, Mining and General Industries such as: Steel Industry, Automotive, Agriculture, Tank Farm, Pulp and Paper, Food Processing, Pharmaceuticals, Textile, among others.
The CPP pump is an overhung centrifugal pump of horizontal, end suction, single stage, centerline discharge design, in accordance to the ANSI / ASME B73.1 standard.
CHARACTERISTICS
Single stage, horizontal centrifugal pump
Radially split casing with flanged connections
Horizontal end suction and top discharge on the center line
Enclosed impeller
Clock-wise rotation (viewed from coupling end)
Foot mounted
Oil lubricated
Quick ship program
Low flow, high head design model available: CPP-L
DESIGN FEATURES
ANSI / ASME B73.1 standard
Back pull-out design for ease of maintenance
Standard or large bore stuffing box selection allows for use of packing
Also available:
Close coupled assembly
Options for high and low temperatures
C-Frame (for proper alignment and better seal life)
CONSTRUCTION MATERIALS
Standard materials:
All Ductile Iron
Ductile Iron / Stainless Steel (CF8M)
All 316 Stainless Steel (CF8M)
Also available upon request:
Alloy 20, Hastelloy and other materials
150# 300# RF or FF flanges per material allowances
Heavy duty solid SS shaft standard for minimum deflection
Zirconium
Standard steel, Non Metallic, PIP and other base plate designs available
Pump performance curve for the CPP pump: