Fire Jockey Pump
Vertical Multi-Stage Centrifugal Jockey Pump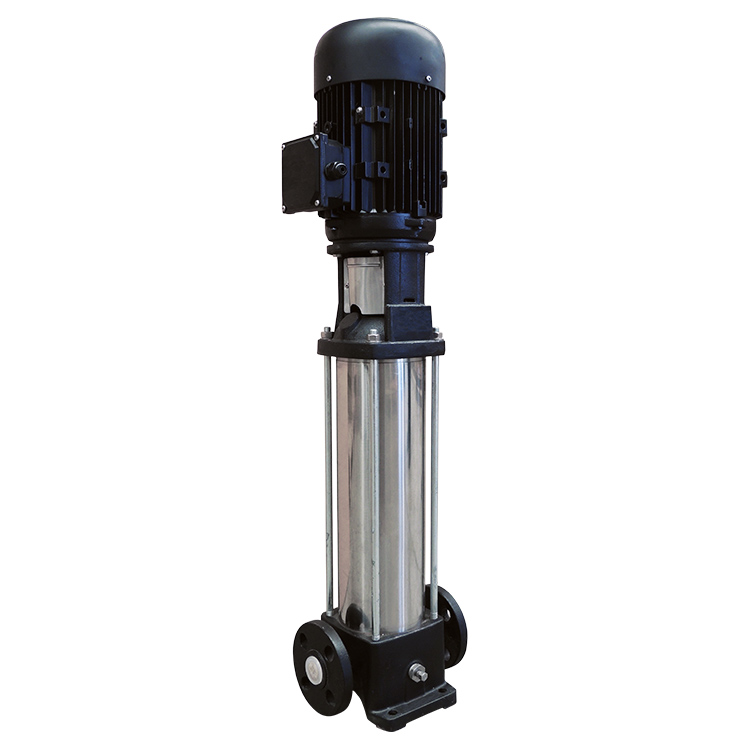 Pressure maintenance jockey pumps ideally suited for your firefighting applications.
Operation Limits
Maximum Pressure up to 341 psi
Temperature up to 70 °C
Applications Commercial, municipal and residential high-rise buildings, Large industrial premises and storage warehouses, Offshore and remote facilities, Airports, Power stations.
A fire suppression system normally uses two pumps, a main and robust fire pump that delivers large volumes of water to the fire standpipe system and a small low flow, high pressure pump that keeps the fire system pressurized during non-fire conditions and prevent unnecessary cycling of the main fire pump. Jockey pumps are normally sized for 1% flow and a 10 to 20 PSI higher pressure of the main fire pump.
Ruhrpumpen's vertical multi-stage pump (VSE type) offers a technically advanced design to meet the hydraulic demand of any fire suppression system. It is available with a stainless steel impeller and a heavy-duty cast iron base and motor bracket.
CHARACTERISTICS
Centrifugal mono block pump
Pump body in cast iron and impeller in 304 Stainless Steel
3 phase electric motor with 1 hp to 40 hp / 220/440 V and 60 Hz
Factory tested
BENEFITS
Versatility in performance and design
Low operating cost