ZM Horizontal Split Case Pump
Axially Split Case API 610 Centrifugal Pumps (BB1 type)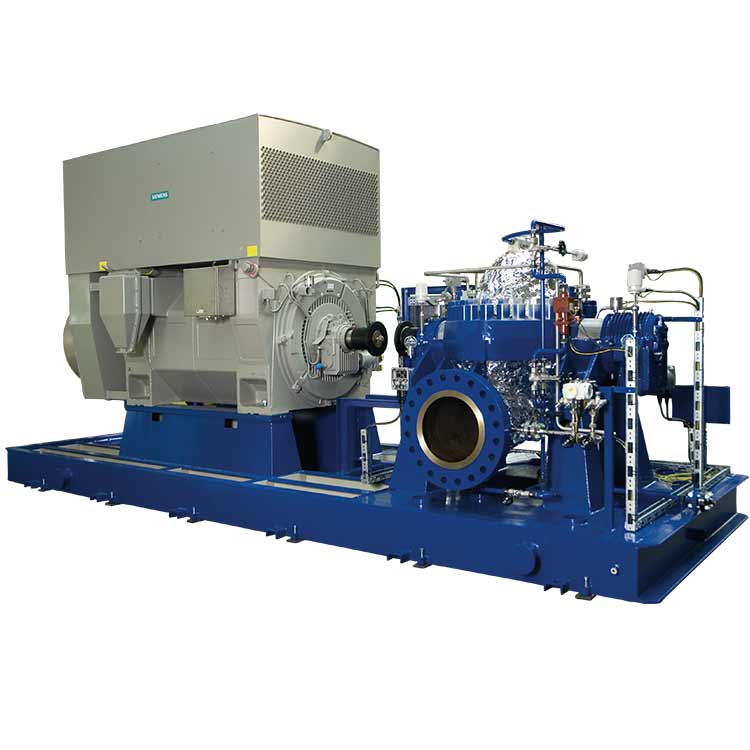 The ZM pump is designed for stringent demands in process and transfer services. Engineered to comply with the latest edition of API 610, these horizontal pumps with double suction impeller and a between bearing design are perfect for petrochemical applications. It can also be used for applications like cooling water pumping stations at low speeds.
Operation limits
Maximum Pressure up to 145 bar (2,103 psi)
Temperature up to 205 °C (401 °F)
Discharge flanges sizes 4' to 40'
Applications Pipeline services: Mainline and Booster, Oil-extraction technology: on land and offshore, Refinery technology, Chemical / Petrochemical industries, General industry, Metallurgical and steel industries, Combined heating and Power stations.
CHARACTERISTICS
Axially split, horizontal, single or double stage (for higher heads) centrifugal pump
Foot or Near-centerline mounted
Double volute casing
Double suction, closed impeller
Thrust compensation by double suction impeller
Side-Side nozzle arrangement
DESIGN FEATURES
Heavy-duty process design according to API 610 latest edition (BB1 type)
Ring oil lubrication (other methods available)
Replaceable wear rings for casing and impeller
Fan and Water cooling available
CONSTRUCTION MATERIALS
Materials per API 610 standard (other materials on request)