HVN Horizontal Double Suction Pump
Heavy Duty Horizontal API 610 Process Pump (BB2 type)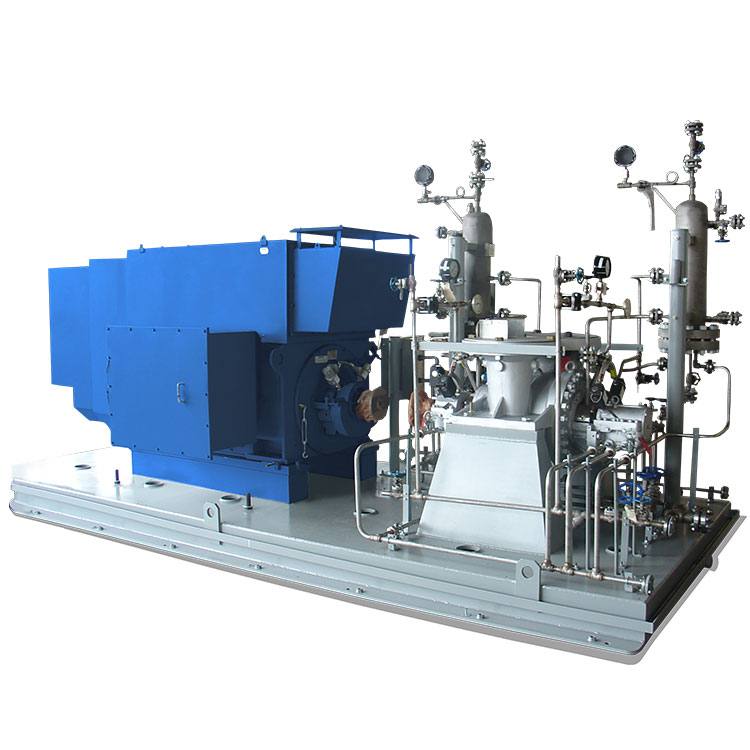 The HVN pump range are heavy-duty horizontal process pumps for universal applications, in more than 30 pump sizes with a single stage design and in accordance to the latest API 610 standard (BB2 type)
Operation limits
Maximum Pressure up to 40 bar (up to 580 psi)
Temperature 135 to 450 °C (275 to 845 °F)
Applications Heavy duty process applications in: refineries, oil fields, petrochemical and chemical plants
Ruhrpumpen's HVN range of pumps are heavy-duty centrifugal process pumps for universal applications. The HVN range features more than 30 pump sizes with 6 different bearing sizes in a single stage design. It was engineered in accordance to the latest edition of the API 610 standard (BB2 type).
CHARACTERISTICS
Radially split, horizontal single stage centrifugal pump
Centerline mounted (API 610)
Double volute casing
Double suction, enclosed impeller
Modular design system
Top-Top nozzle arrangement other arrangements on special request
DESIGN FEATURES
Heavy duty process design according to API 610 latest edition (BB2 type)
Ring Oil Lubrication other methods available
Fan and water cooling available
Coke crusher design available for heater charge services
Side-side and side-top nozzles available
Jacketed casings available for fly ash & similar service
Double ended shaft available
CONSTRUCTION MATERIALS
Other materials on request
All pumps are available with flanges acc. to ASME B16.5, 300 lb or alternative acc. to Din 2545, PN 40. For special conditions all relevant ASME- or DIN/ISO-flanges are available.
The HVN performance curve is covering more than 20 pumps with several sets of impellers, especially designed for 50/60 Hz applications: