A-Line Barrel Pumps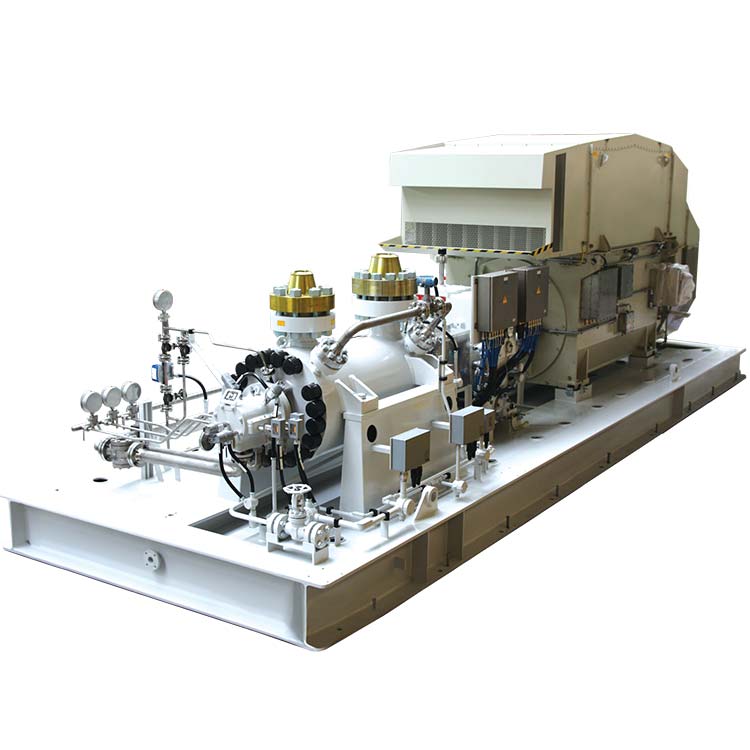 Our A-Line pumps are heavy-duty, horizontal, radially split, multistage diffuser type pumps engineered and manufactured to the latest edition of ISO 13709 and API 610 (BB5 type).
Operation limits
Maximum Pressure up to 450 bar (7,830 psi)
Temperature up to 450 °C (840 °F)
Discharge flanges 50 to 250 mm (2'' to 10'')
Applications High Pressure Applications, Water Injection, Boiler Feed, Cogeneration, Pipeline, Reverse Osmosis, Amine / Ethylene Feed, Hydrocarbon Charge, Hydraulic Decoking.
The A-Line pump range includes the A, AB, ADC and ADSL pump models, making it available either with in-line or back-to-back impeller arrangements. For ease of assembly and high overhaul times the cartridge element can be supplied as a full pull-out design.
The pumps meet the stringent specifications of API 610 latest edition (BB5 configuration) and reflect the many years of our experience in the design, manufacture, quality assurance and operation of process and decoking pumps under heavy duty conditions.
FEATURES
Heavy-duty pump casing
High rotor stability
Ease of maintenance
Pump monitoring
Precision cast impellers
Bearing housing
Advanced Mechanical Sealing (to API 682)
Hydraulic balancing device
Balance line
CONSTRUCTION MATERIALS
Material combinations per API 610 standard (other materials on request)
DESIGN FEATURES
Heavy-duty process design according to API 610 latest edition (BB5 type)
Horizontal multi-stage arrangement
Double-casing
Radially split
Barrel type
Between bearings
Centerline mounted
Axial thrust compensation
A-Line pumps are generally in compliance with ATEX and the CE Machinery Directive and are designed for heavy-duty applications.