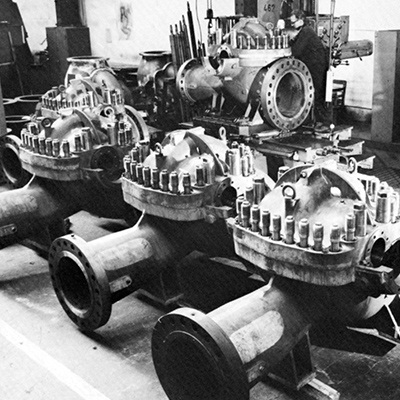 The company's history officially began in 1950 in the neighborhood of Annen in Witten, Germany under the name of Ruhrpumpen GmbH Wende & Hentschel. It started operations in the empty halls of the former Annen steel factory and, after the Second World War, it got busy with the maintenance of the existing installed pumps from all makers and models, as well as the manufacturing of new spare parts. Very quickly, a series of new constructions generated the need for new pumping equipment, primarily centrifugal and piston pumps for the ship industry, and, a little later, centrifugal pumps for pipelines and refineries. This gave birth to Ruhrpumpen's extensive pump portfolio and started a series of changes for Ruhrpumpen:
1955 Ruhrpumpen GmbH was acquired by Ruhrstahlwerke AG and continued operating under the same brand.
1957 Ruhrpumpen started the production of process pumps under the license of PACIFIC San Francisco, bringing a continued development of the company.
1963 the Rheinstahl Hüttenwerke AG acquired Ruhrpumpen GmbH.
1974 the jumbo merger of the Rheinstahl AG and the Thyssen AG took place and Ruhrpumpen became part of the Thyssen Industrie AG machine engineering until 1996, when the Thyssen managing board decided to withdraw from the pump business. The Ruhrpumpen era was about to end.
The New Ruhrpumpen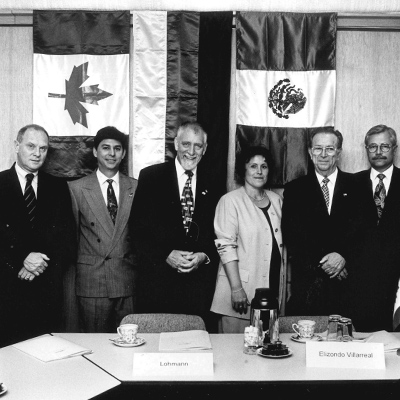 In 1997, Mr. Cesar A. Elizondo Villarreal, founder of the Mexican family company Corporación EG, together with his Canadian financial partners, acquired Ruhrpumpen GmbH. With this, Mr. Elizondo became the first Mexican entrepreneur ever to invest in a German industrial undertaking.
Corporacion EG was a successful company with strong reputation for quality and operational excellence that began operations in 1979 as a Computer Numeric Control (CNC) machine shop in Monterrey, Mexico, to render services to Original Equipment Manufacturers (OEMs). In 1986, the firm acquired its first pump company, Crane Deming de Mexico SA de CV, and went on to take over Worthington de Mexico SA de CV in 1991.
Since 1997, a series of capital investments, acquisitions, new product development and a strong focus on customer needs have taken Ruhrpumpen to become a global supplier of highly engineered pumping technologies and related products:
2000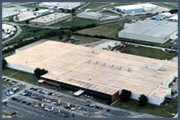 Acquisition of the Flowserve manufacturing plant in Tulsa, OK, and formation of Ruhrpumpen USA. By acquiring this facility, RP gained access to the world's biggest market and obtained an exclusive license to manufacture eight product lines typically used in oil refineries and power generation plants. This acquisition also established the foundations for the new Ruhrpumpen Group.
2001
Worthington de Mexico SA de CV changes its name to Ruhrpumpen SA de CV.
Birth of the Decoking Business Unit. Since then, Ruhrpumpen has pioneered many significant advancements in decoking technologies.
2003
Ruhrpumpen further extends its global network by opening a new manufacturing facility in Buenos Aires, Argentina to provide pumping equipment and service to the South American countries.
2004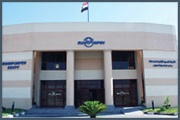 A joint venture with the Egyptian government led to the formation of Ruhrpumpen Egypt for the production and service of API centrifugal pumps.
2007
Birth of the Fire Pumps Business Unit, Ruhrpumpen Systems.
2010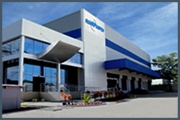 RP reinforces its presence in the South American market with the opening of a new state-of-the-art production facility in Rio de Janeiro, Brazil.
2012
Ruhrpumpen expands its presence in the emerging markets with the opening of a new modern manufacturing facility in Changzhou, China.
New Plant - RP Argentina
2013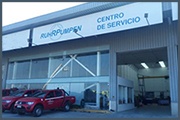 Ruhrpumpen expands its global service network by opening a new Service Center in Antofagasta, Chile, to attend its customers in the South Cone.
2014
To serve the growing Indian market and consolidate operations in the Middle East and Southeast Asia, Ruhrpumpen establishes a new manufacturing facility in Chennai, India.
RP opens new production facility in Lancing, United Kingdom to design, assemble, test and package high-tech reciprocating plunger pumps.
New Plant - RP Brazil
2015 - 2016
Reinforcing its commitment to long-term success in Russia and the surrounding countries, Ruhrpumpen opens a new manufacturing facility in Moscow, Russia.
New Plant - RP China
2017
RP India moves into new modern facility in Chennai.