Ruhrpumpen's ZMS pumps selected for water station in Qurayyat, Oman
The water transmission pipeline from the Pump Station IWP beside the desalination plant in Qurayyat which is pumping water to Muscat city is one of the various projects the Public Authority for Electricity and Water (PAEW) is executing in order to achieve water security to all people in the Sultanate of Oman.
Elecnor, a global leading corporation in project development, construction and operation, selected our ZMS pumps for the potable water pumping station.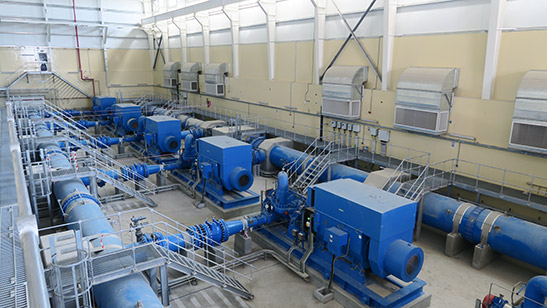 6 ZMS pumps with a capacity of 2,272 m3/hr @ 386 m and Siemens motors of 3,600 kW were manufactured in Witten and delivered successfully on site in March 2017.
During the leak test of the Desalination Plant reservoir at the upstream of pumps, in July 2017, the pump house was flooded under 6 meters of water and our aftermarket service teams mobilized immediately to site. Our team removed all pumps and motors, rehabilitated them on local workshops and returned them to site well before contractual delivery date.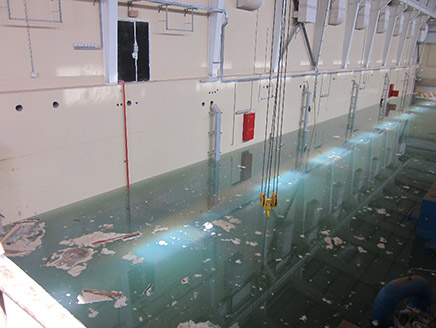 The importance of this water distribution plant in the government's 2017 water goals made it crucial for our team's response to be realistic and quick. The 6 ZMS pumps are currently in operation on the recently inaugurated water station.
"As a MEP PM in this project, I'm very happy with the work done at site for repair stage and final test runs of the motors and pumps. Thank you for your dedication, professionalism and human behavior"

Santiago Quero Jimenez, Elecnor
Elecnor and the Public Authority for Electricity and Water chose Ruhrpumpen based on our demonstrated reputation as a pump OEM in the water market and our easiness to do business with during negotiations.
---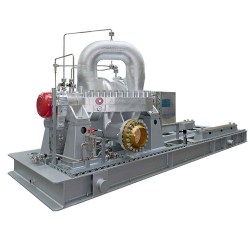 ZMS Pump
The ZMS is a two stage, main pipeline, horizontal pump for the most stringent demands in process and transfer services. Its design includes a first stage double suction impeller for NPSH optimization.