CPP Process Pump Line now available in new sizes
Ruhrpumpen is pleased to announce the release of 13 new hydraulic sizes for its existing heavy-duty, single stage, chemical process pump line, the CPP.
The new pump sizes are available
from 6" to 16", flows up to 12,650 gpm
and heads up to 761 ft.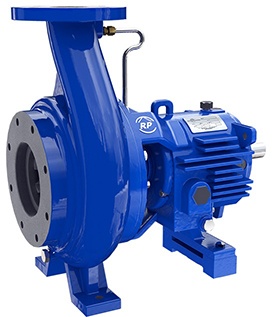 Suitable for the most challenging and demanding transfer applications, the CPP pump line is available in Ductile Iron, Stainless Steel (CF8M), Duplex (CD4MCu), and Alloy 20 (C7NM).
We have the necessary inventory on hand to offer
more competitive delivery times in CD4MCuN and Ductile Iron
These new sizes were developed in response to customer requests for broader hydraulic coverage. They will help to serve the needs of the petrochemical, oil & gas, food processing, chemical, water treatment, mining and power generation industries, among others.